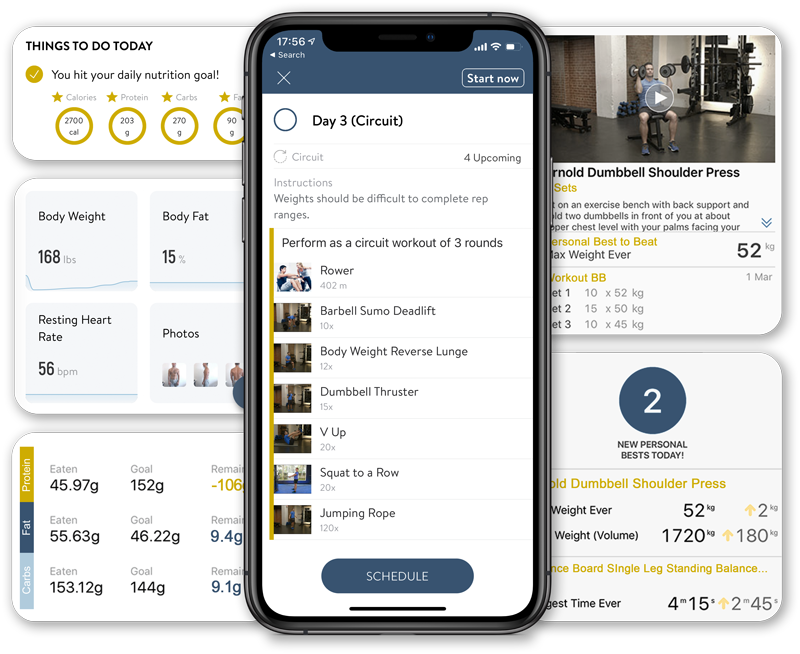 MY GETFIT APP PUTS THE TOOLS TO THRIVE IN YOUR HANDS
On-demand access to a Certified Personal Trainer  & Health Coach in Campbell River who cares about you.
A PERSONAL TRAINER IN YOUR POCKET TO MAXIMIZE YOUR RESULTS ANYTIME, ANYWHERE…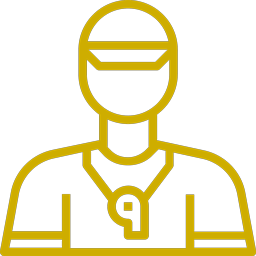 On-demand access to a Certified Personal Trainer
Have your questions answered, technique checked, and progress monitored through in-app video and text. Stay connected so you never have to wonder "am I doing this right?".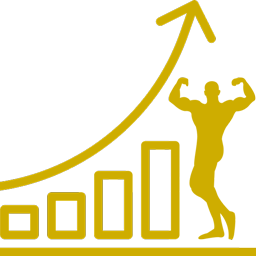 SEE RESULTS AND STAY SUPER MOTIVATED
Track your progress in one easy place and see yourself getting stronger, leaner and fitter every day. The results will keep you driven to achieve your goals faster.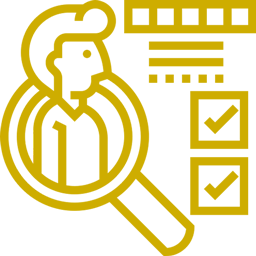 CUSTOMIZED FITNESS PROGRAMS MADE JUST FOR YOU
Coach Donovan delivers personalised fitness programs and health advice that applies to your body, goals and specific health needs. The plans continuously adapt as you get fitter.
Who hasn't gotten derailed from their health and fitness goals? Relying on generic training and nutrition programs without a supportive, expert health coach is an exercise in frustration.
With the GetFit app, health and fitness expert Coach Donovan will work with you one-on-one in Campbell River, BC to create and manage the perfect customized training and nutrition plan.
With GetFit, you'll have frequent, direct access to an industry-leading coach who will motivate you, hold you accountable, and help you get the results you've always wanted.
VIRTUAL TRAINING FROM A COACH WHO CARES
100% coach-monitored with regular feedback

Weekly in-app video check-ins with Coach Donovan

Questions answered & technique correction via in-app messaging

Personalized health & lifestyle reminders

Peer support group chats with likeminded goal-seekers
CUSTOMISED PROGRAMS FOR MAXIMUM RESULTS
Easy-to-follow training programs adapted for your gym, home, or the outdoors

Exercises designed around your available equipment and schedule

Pre-programmed interval and rest timers

Train for strength, fat loss, gaining muscle, or sport-specific goals

Exercise demo videos
TRACKING FEATURES THAT HELP YOU GET FIT FASTER
Track your workouts: time elapsed, weights used, plus reps and sets completed

Easy-to-read progress charts for everything tracked

Maximum rep estimates

Transformation photo gallery

Shareable reward badges to celebrate your victories
SYNC WITH FITNESS GADGETS FOR EXTRA TRACKING
Sync your Apple Watch or Fitbit to track steps, heart rate, calories burned and health information in one place

Integrate MyFitnessPal to share meals, macros, and calories consumed or burned with your coach

Import wifi scale data to track body weight, fat percentage, and muscle composition
GENERIC FITNESS APPS CAN'T ADDRESS YOUR UNIQUE NEEDS
The GetFit app connects you to a caring, on-demand coach in Campbell River, BC who will help you thrive with customised, science-based fitness programs and nutritional guidance.
TAKE CONTROL OF YOUR HEALTH IN 3 EASY STEPS

1. Book a free consultation
There's no sales pressure to commit. Let's just get the conversation going.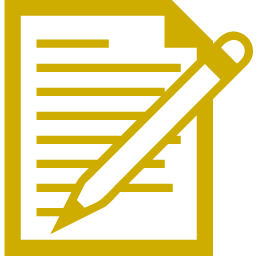 2. Complete the Intake Form
A comprehensive survey that delves deep into your health history and fitness goals.

3. DOWNLOAD MY APP & GO
A private exercise and nutrition delivery and tracking app exclusive to my clients.
SEE WHAT MY CLIENTS IN CAMPBELL RIVER SAY
Coach Donovan quite literally saved my life.
I was extremely unhealthy and suffered from constant anxiety. Now I feel like a different person. Not only is Coach Donovan a very knowledgeable trainer, but he really helped me with my nutrition as well. Now I can't imagine him not being a part of my health journey…
The results have exceeded my expectations and significantly changed my life for the better.
Donovan brings an authentic positivity to workouts – and backs it up with a deep knowledge set around fitness, strength training, nutrition, and health…
A COACH THAT'S BEEN IN YOUR SHOES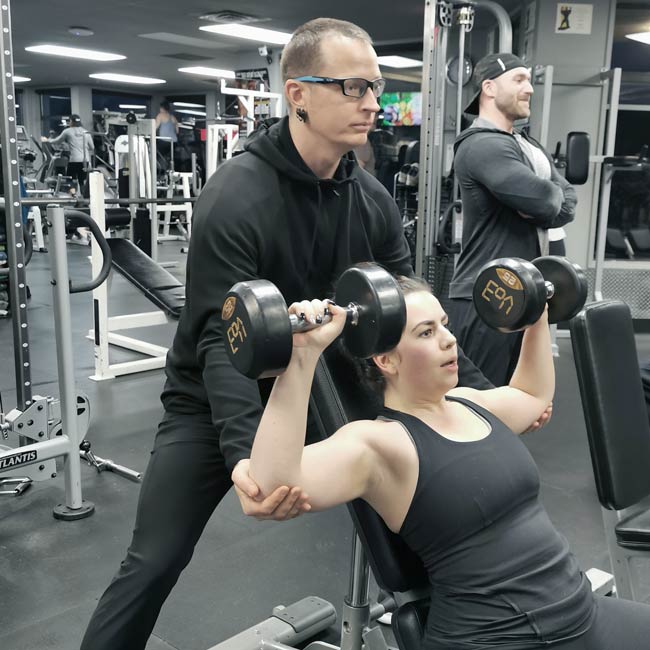 I know what it's like to feel hopeless in the face of health setbacks.  Through years of education and perseverance, I conquered my own health challenges. I understand how you're feeling and I can help you get past your perceived limits.
Your genetics, environment, physiology, health history, nutrition, and lifestyle make the path towards achieving your health and fitness goals truly unique. Instead of wasting your time with generic cookie-cutter programs that apply to no one, I look at the specifics of an individual so that I can program for anyone.
Work with me one-on-one in Campbell River, BC and receive intelligent, personalised programs and nutrition coaching that's backed by science and delivers life-changing results.
COMPETITIVE PERSONAL TRAINING FEES
JUST A TRAINING PROGRAM
USING MY GETFIT APP
Ideal for self-starters with previous training experience

Train anywhere you want at the gym, home, or outdoors

1 static training program per month

Up to 3 unique training sessions per week

Up to 1 program revision per month

1 monthly live video check-in with Coach Donovan

1 Weekly text follow-up with Coach Donovan

Coach Donovan actively monitors your exercise and nutrition

Track your workouts and progress

Connect your Fitbit, Apple Watch, and MyFitnessPal for enhanced tracking
PERSONAL TRAINER IN YOUR POCKET
USING MY GETFIT APP
Ideal for people who need support, motivation and on-demand coaching

Train anywhere you want at the gym, home, or outdoors

A progressive, comprehensive training program

Up to 6 unique training sessions per week

Program revisions as often as needed

1 weekly live video check-ins to go over nutrition, exercise technique, and goals program

Unlimited digital access to Coach Donovan during support hours

Coach Donovan actively monitors your exercise and nutrition

Track your workouts and progress

Connect your Fitbit, Apple Watch, and MyFitnessPal for enhanced tracking
10 IN-PERSON SESSIONS
INCLUDES MY GETFIT APP
Ideal for serious athletes, people with injuries, significant health challenges, or people who need an in-person coach to guide them through workouts

Elite-level training with Coach Donovan in Campbell River

Includes everything with the Trainer in My Pocket option, PLUS:

In-person, one-on-one training outdoors or in a fitness facility in Campbell River

Coaching & accountability during your workouts

Perfect your exercise technique

An experienced trainer to push you those last difficult reps

A shoulder to cry on or drill sergeant to motivate you

Fast, superior results
A COACH WITH AUTHORITY AND EXPERIENCE
FOLLOW ME ON SOCIAL MEDIA
Ask me questions and get free weekly tips online!